The Liberal Democrats have threatened to block any future deal with Brazil unless the President backs down over the Amazon deforestation crisis.
The Lib Dem Brazilian delegation lead, Jane Brophy, has sent a damning letter to President Bolsonaro demanding immediate action over the Amazon rainforest crisis.

The largest rainforest in the world, the Amazon has seen a record number of fires this year.

The loss acceleration has coincided with the election of Brazil's new president Jair Bolsonaro in January 2019 but has made little effort to protest the rainforest.


You can read Jane Brophy MEP's Letter below: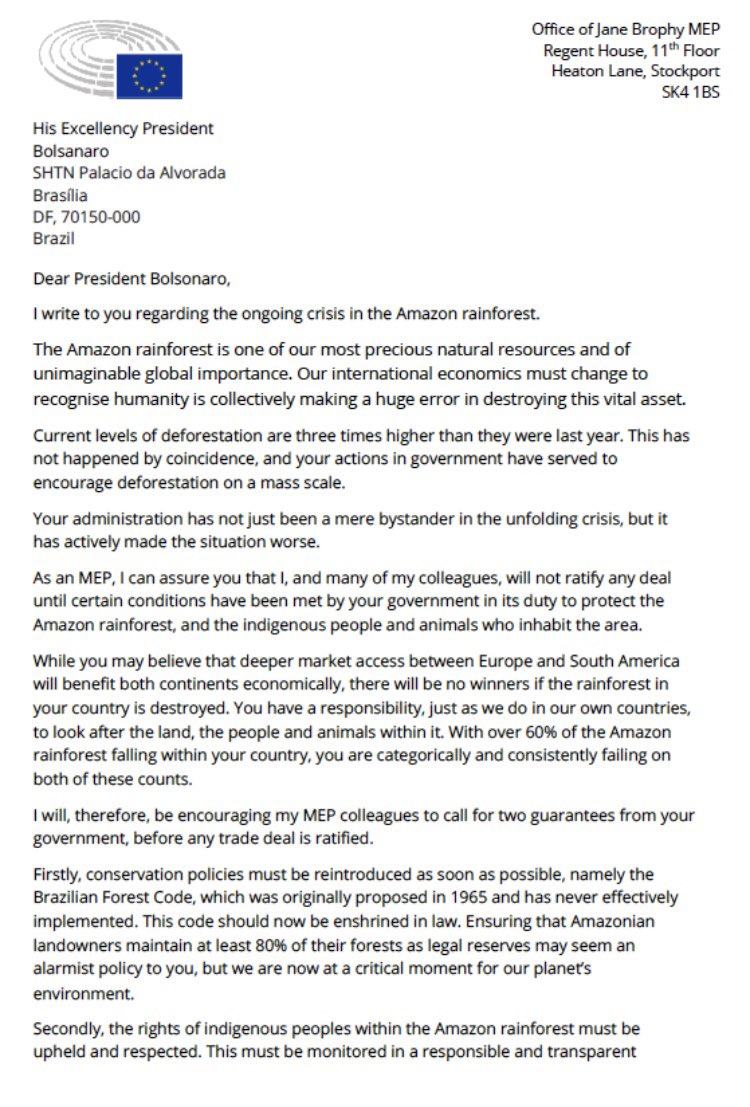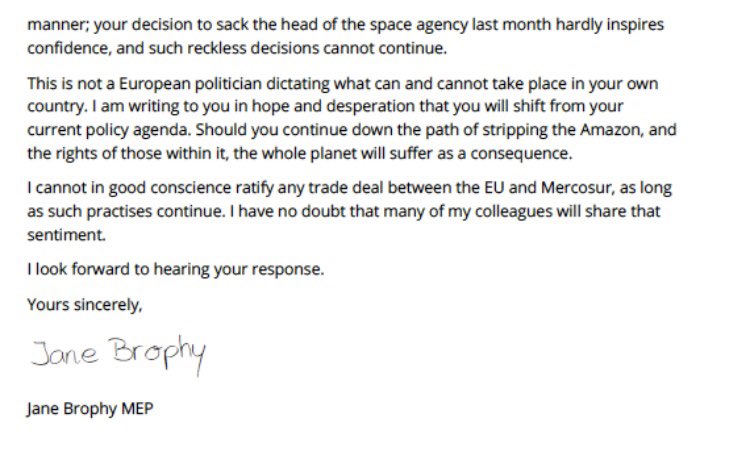 ---
Find out more about our work - sign up for emails today:
---